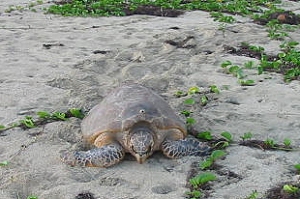 Three species of sea turtle nest on the shores of Nevis; the Hawksbill, the Leatherback and the Green. However, the data collected to date has confirmed that the majority of sea turtles nesting in Nevis are hawksbill turtles. The waters surrounding Nevis provide year-round foraging habitat for a fourth species of sea turtle, the Loggerhead. All of these species are considered endangered or critically endangered, and each is protected against international trade.

Hawksbill and Green turtles nest from April to November, while Leatherbacks nest from March to June. Hawksbills prefer to nest on beaches with natural vegetation, while both Leatherbacks and Greens prefer high energy beaches and nest in open sand.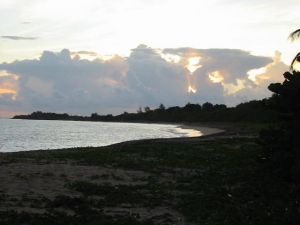 The beach with the highest nesting density in Nevis is Lover's Beach, adjacent to the airport. However, other major nesting beaches on the island are in the process of being identified. While poaching of turtle eggs and of adult nesting females is illegal under laws already in place, it remains an issue here in Nevis due to insufficient enforcement.